Who We Are
The Coalition is a collaborative of healthcare organizations and emergency response partners working together to create a prepared and resilient healthcare system in the Twin Cities seven county Metro area
Goal/Mission
The goal of the Coalition is to create a healthcare system resilient to disasters or emergencies with public health or medical implications.
Twin Cities Seven County Metro Area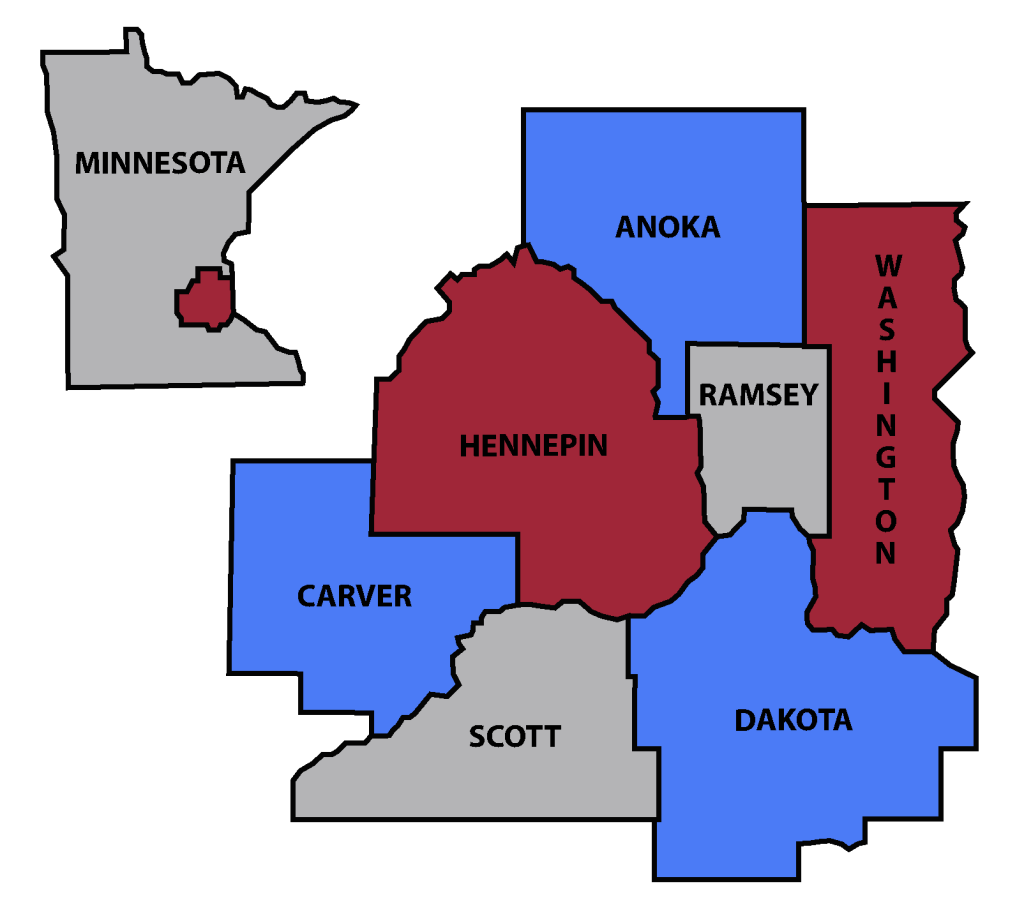 What We Do
We help organizations plan for and respond to emergencies.
We offer regional preparedness exercises to help organizations practice their emergency plans.
We offer free or low-cost emergency preparedness training, education, and conferences.
We serve as a liaison to other regional and state preparedness and response partners.
We collaborate with regional partners to coordinate an effective response in the event of a disaster or emergency.
Values
Inclusive
Accountable
Collaborative
Innovative
Transparent